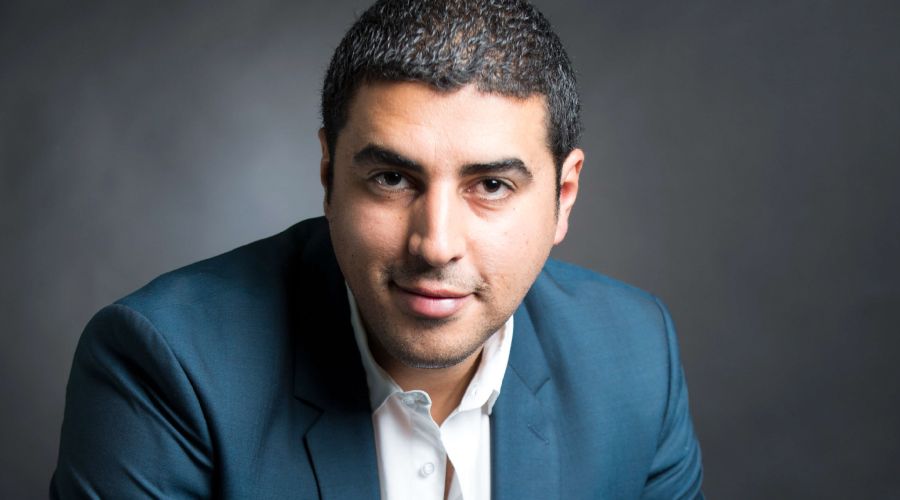 In conversation with Hussam Hammo of Tamatem
The Middle East's mobile gaming industry was already a booming one prior to the outbreak of the Coronavirus pandemic that has seen much of the region cooped up inside.
This, coupled with a complete shut down of outdoor activities has given the region's population more time and incentive to play games on their mobile phones. The size of the mobile games market across the Middle East and North Africa (Mena) is expected to reach $2.3 billion in 2020 according to Statista, a 238 per cent increase from $680 million in 2015.
One of the region's largest mobile phone publishers, Jordan-based Tamatem, is one such gaming company that has noticed a growth in demand. Just before the outbreak, the company raised $3.5 million in an investment round led by Wamda.
We spoke with Tamatem's Hussam Hammo, who founded the company back in 2013.
What has been the impact of Covid-19 on your business?
Despite this very difficult time for humanity, for the entertainment and gaming businesses, now is the big time. The main reason is that people are staying at home with no outside entertainment options. So in the past, we, as a gaming company were not just competing with other gaming companies, but anything that takes times from the users, like the cinema, parks, going out, doing anything is a sort of a competition for time.
Most people are indoors, with powerful devices and an internet connection and they're willing to try new things now.
We have seen significant growth in daily active users. We have seen a 20 per cent increase in revenues since the beginning of March. We have also seen growth in the time spent playing games. This year, we're looking to break records.
How have you responded to the rise in demand?
I think the quarantine will take longer than expected. Our aim is to acquire as many users, we're doubling down on our marketing efforts to acquire as many users as we can. We have increased our marketing spend by 200 per cent since the beginning of March.
We are seeing that we are acquiring users for a significantly lower cost, the main reason behind that is there is less competition for brand advertising. Advertising in general has gone down on a global scale. We have acquired users outside of the region, mainly Arabs living in the US and Europe, who are usually more expensive to acquire.
Have you noticed any negative impact?
The only negative impact is on business development. We're a publisher, we have a B2B (business-to-business) and B2C (business-to-consumer) side. The B2C side went up in an excellent way but the B2B has been hit. The main reason behind that is the other companies we are dealing with are also in lockdown and they are afraid. They are trying to manage their work remotely and things are changing.
A lot of the business development efforts we do depends on us attending events and conferences. One of the biggest gaming events, where about 100,000 people attend was cancelled. So many other conferences have been cancelled and meeting partners to go and close deals has not happened.
What makes the gaming market in the Middle East such an attractive investment?
The main reason why it is an interesting market is because it has the highest average revenue per paying user in the entire world and Saudi Arabia is the country with the highest rate in the world, we are looking at seven to eight times higher than China. The average spend per user in Saudi is $270. We have seen in our games averages of $450 spend per user. We have heard stories from our partners and friends in China and South Korea who are targeting the Arab market because some users are paying $1000-2000 in a single game.
It is an industry that is not affected very much on a day to day basis. We compare it a lot to buying a cup of coffee, even if the price of oil goes down, you still buy your coffee. Most of these people who spend lots of money on games, this is their main source of entertainment, they spend hours playing them.
How have you adapted to working remotely?
We tried to be pioneers and implement a quick plan to work from home. We anticipated things would escalate quickly. We gave managers and employees training on how to manage work from home, it required us to learn how to do that and we found a lot of networks and material online. I am seeing excellent results. I believe the entire community will learn how to work from home and maybe we will start doing that and start hiring people to work from home.
As a culture, we're very sensitive about that, we want people to sit at their desk at the same time, check in, check out. We have employees who take one and a half or two hours to commute to the office, if we eliminate that stress, I believe this will be the big outcome of this Coronavirus.
What can we expect from Tamatem?
We are blessed we were able to close the round before all this happened, otherwise things would have been much slower and more difficult. Tamatem today is still growing at 20 per cent month over month. We are launching two new games, and for the first time we are targeting female players. Currently 80 per cent of our users are male.
The investment, we are using today is for more marketing pushes and more awareness for the company and to grow the company further. We want to hire and increase the amount of employees by 20-25. We want to reach 75 employees.