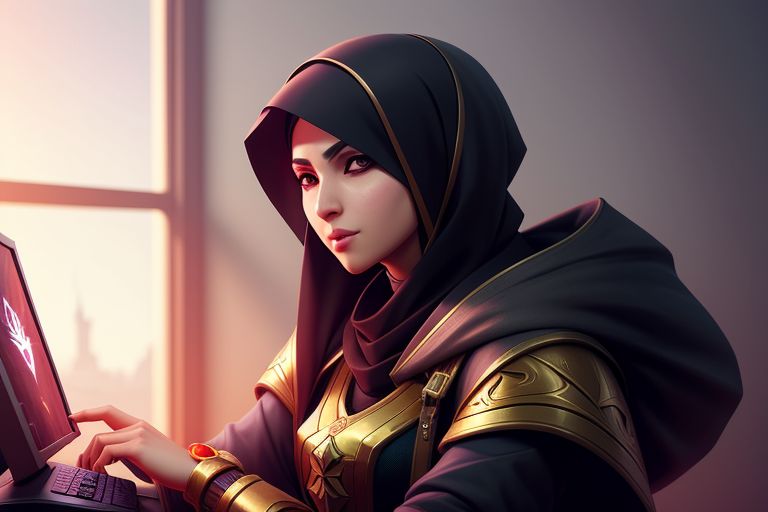 The Best Video Games with Arabic Subtitles
The Arab world is home to a growing and vibrant gaming community, and there is a growing demand for Arabic video games. While there are still relatively few games that are fully translated into Arabic, there is a growing number of games that offer Arabic subtitles. We in Tamatem Games love playing games translated in Arabic, we like to keep up with the industry standards. We'll take a look at some of the best video games with Arabic subtitles. These games are all highly rated and offer a variety of different genres, so there is something for everyone.
Assassin's Creed Valhalla: Assassin's Creed Valhalla is one of the most popular video games in the series, and it is now available with Arabic subtitles – we know what you're thinking but we're going to skip Mirage for now. This game is set in the Viking Age, and it allows you to explore the vast and beautiful world of 1100s England where you'll battle against Saxon warriors, raid monasteries, and build your own Viking settlement.
Call of Duty: Modern Warfare: Another popular first-person shooter that is now available with Arabic subtitles. This game features a gritty and realistic campaign that will keep you on the edge of your seat. You will also be able to experience intense multiplayer battles and a cooperative spec ops mode. This only works in the campaign (and depends on the version that you have) but it's an interesting approach to translating video games.
EA Sports FC 24: is the latest instalment in the popular FIFA soccer franchise. This game features realistic graphics, gameplay, and player rosters. You will be able to play in a variety of different modes, including career mode, ultimate team, and online multiplayer. And most importantly, this is one of the first series ever to have complete dubbing in Arabic for the commentators.
The Witcher 3: Wild Hunt: one of the most critically acclaimed video games of all time. This game features a vast and open world to explore, a compelling story, and engaging gameplay. You will be able to fight monsters, complete quests, and make choices that will affect the outcome of the game. Its UAE release included an Arabic-language patch as well which exceptionally well made.
Minecraft: One of the most popular video games in the world, and it is now available with Arabic subtitles. This game allows you to build anything you can imagine, from simple houses to complex machines. You can also explore the world, fight monsters, and survive the night.
PUBG Mobile is a popular multiplayer battle royale game. This game is set on a large island where you will need to fight against other players to be the last one standing. PUBG Mobile is a challenging and rewarding game that is perfect for competitive gamers and we in Tamatem Games stan a good mobile game when we see one, especially if it's available in Arabic! 
The Arab world is a growing and important market for video games. By offering Arabic subtitles, games can appeal to a wider audience and grow its business. The games listed in this blog post are just a few examples of the many great Arabic video games with Arabic subtitles and we in Tamatem strive to constantly bring more and more games into the region.
About Us:
Tamatem Games is committed to helping the Arabic mobile gaming market reach its full potential. By localising popular mobile games, publishing original Arabic mobile games, supporting eSports, and investing in Arabic mobile game development, Tamatem Games is playing a key role in shaping the future of Arabic mobile gaming. Our most popular games include Fashion Queen, VIP Baloot and Battle of Kings. In addition, card players from across the MENA region have been enjoying our in-depth card game, VIP Jalsat.