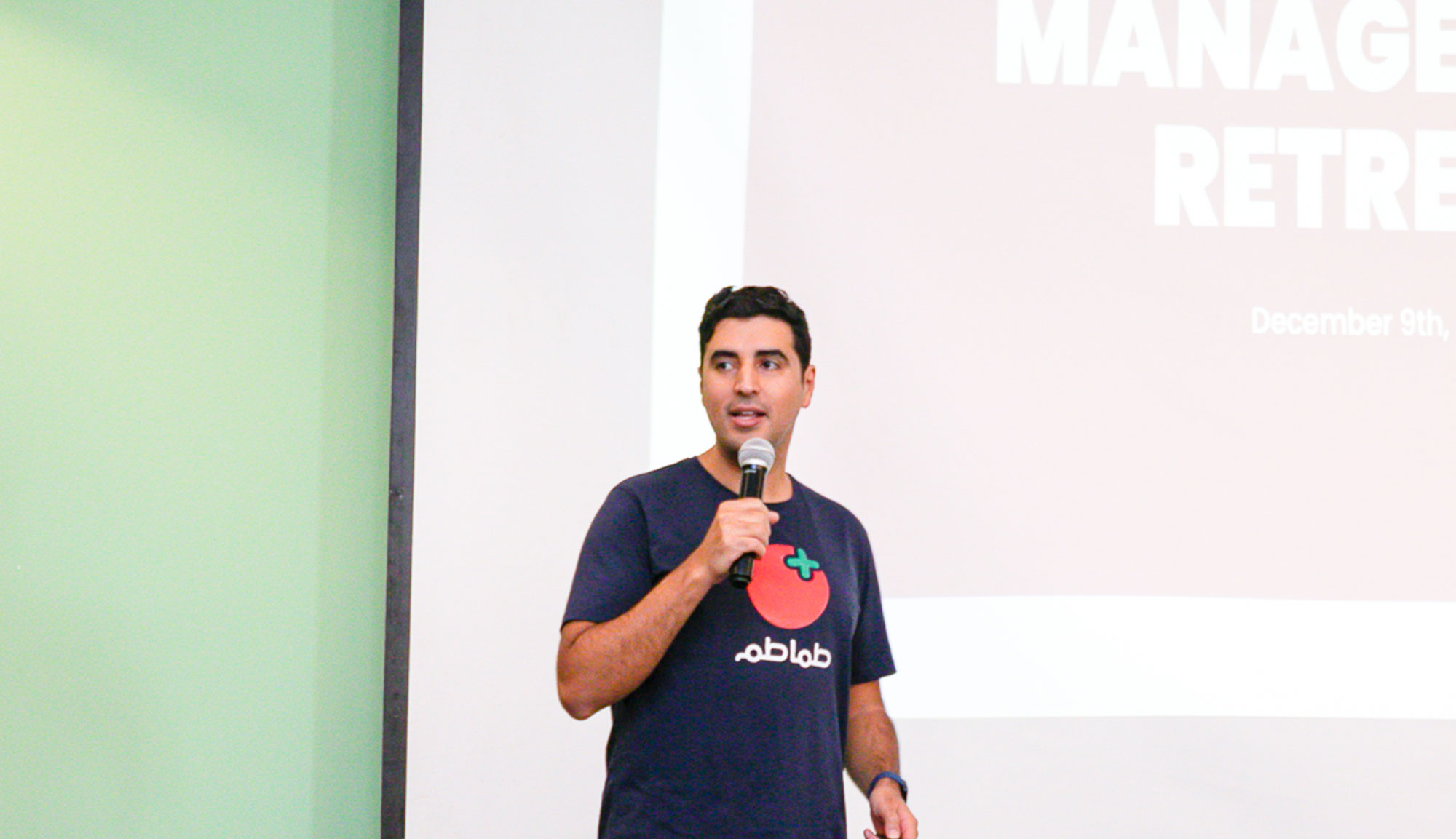 Hussam Hammo's Entrepreneurial Journey
Every founder experiences their own bumpy road, and whether the destination turns out as expected or not, there's no denying that the journey itself is where all the grit and growth is.
The cornerstone of Tamatem Games' team spirit, culture, and work ethic is, without a doubt, underscored by founder Hussam Hammo and his entrepreneurial journey. This blog post will give you a brief idea of his entrepreneurial story, covering some stops along the way and Tamatem Games today.
After completing his studies in Computer Science and programming at the Princess Sumaya University for Technology in Amman, Jordan, Hammo was adamant about pursuing a career in the field. Knowing that he wanted to eventually found his own company, Hammo took the opportunity to dive into a few different projects to start.
Hussam co-founded his first company in 2006; it was the first of its kind Arabic social network by the name of Faye3.com. From there, Faye3.com was met with huge success, accumulating over 1 million users. It was then that Hammo realized the clear-as-day, painstaking need for Arabic content. Arabic-speakers were severely underserved when it came to consuming quality content in their own native language.
Coming off the success of Faye3.com, Hussam founded "Wizard Productions", a gaming studio set on developing social online games targeting the Arab region. After developing and launching the first Arabic 3D game on Facebook, Wizard Productions went on to launch 10 more games and boast a user base of 500,000.
Once again, it was clear that the market was blatantly underserved – with 300 million Arabic speakers and a mere 1% of native Arabic online content, the pain point was apparent. But with that, there was a lack of investment and funding to drive output, so Wizard Productions was eventually shut down.
From his years-long experience with Wizard Productions, Hammo realized that there was a shift in focus to mobile games and from there, Tamatem Games was born. Tamatem Games was founded in 2013 on the main premise of serving the MENA market with Arabic mobile games. Not only was his mission to create mobile games in the Arabic language, but to also focus on culture-specific elements as well.
Once this mission was realized, the Tamatem Games business model slowly but surely came to fruition. Hammo positioned Tamatem Games as a mobile game publishing house that partners with global game developers to bring their mobile games to the untapped MENA market. By first assessing the potential success that already-existing mobile games would have in MENA, there would be no time or effort spent on game development.
Working with developers from all over the world to bring their successful mobile games to the MENA region might seem like a simple process on the surface. But it's not as easy as translating a game from English to Arabic and slapping it on the app store – enter localization. Localization goes beyond translation; it focuses on building a game that is culturally relevant to the audience in every way.
Having fine-tuned the localization process over the years, Tamatem Games has become MENA's top mobile game publisher. Today, the Tamatem team is made up of 75 people with hopes of doubling in size over the next six months or so. Our track record includes more than 40 games launched and over 100 million downloads, with lots of our growth having taken place over the past few years.
With a mission of "making users feel like games were made just for them", Tamatem Games is on the frontline of the MENA industry's groundbreaking growth. Having just raised an $11M Series B led by Krafton, Tamatem's growth trajectory is highly promising.
Currently operating in a market that is booming exponentially and still largely untapped, with a vastly skilled, passionate, and driven team, Hammo's entrepreneurial journey has led him exactly where had hoped to be and beyond.